30 Sep

Fall Inspiration: Jewel Tones & Metallics

Oh, Autumn you Goddess! It's time to embrace the changing colours, smells and flavours that make the disappearance of summer a little easier to take.  Mixing vivid jewel tones like emerald green, ruby red and sapphire blue with metallic elements isn't a new trend, but it's a gorgeous one and the perfect palette for a fall wedding; timeless, elegant and a little on the dark and cozy side.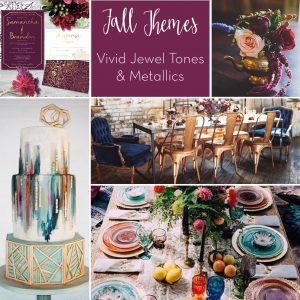 LEFT TO RIGHT/TOP TO BOTTOM











So…. what's your favourite image and why?  I think  I will have to go with number 4 because those blue antique chairs are to die for!!