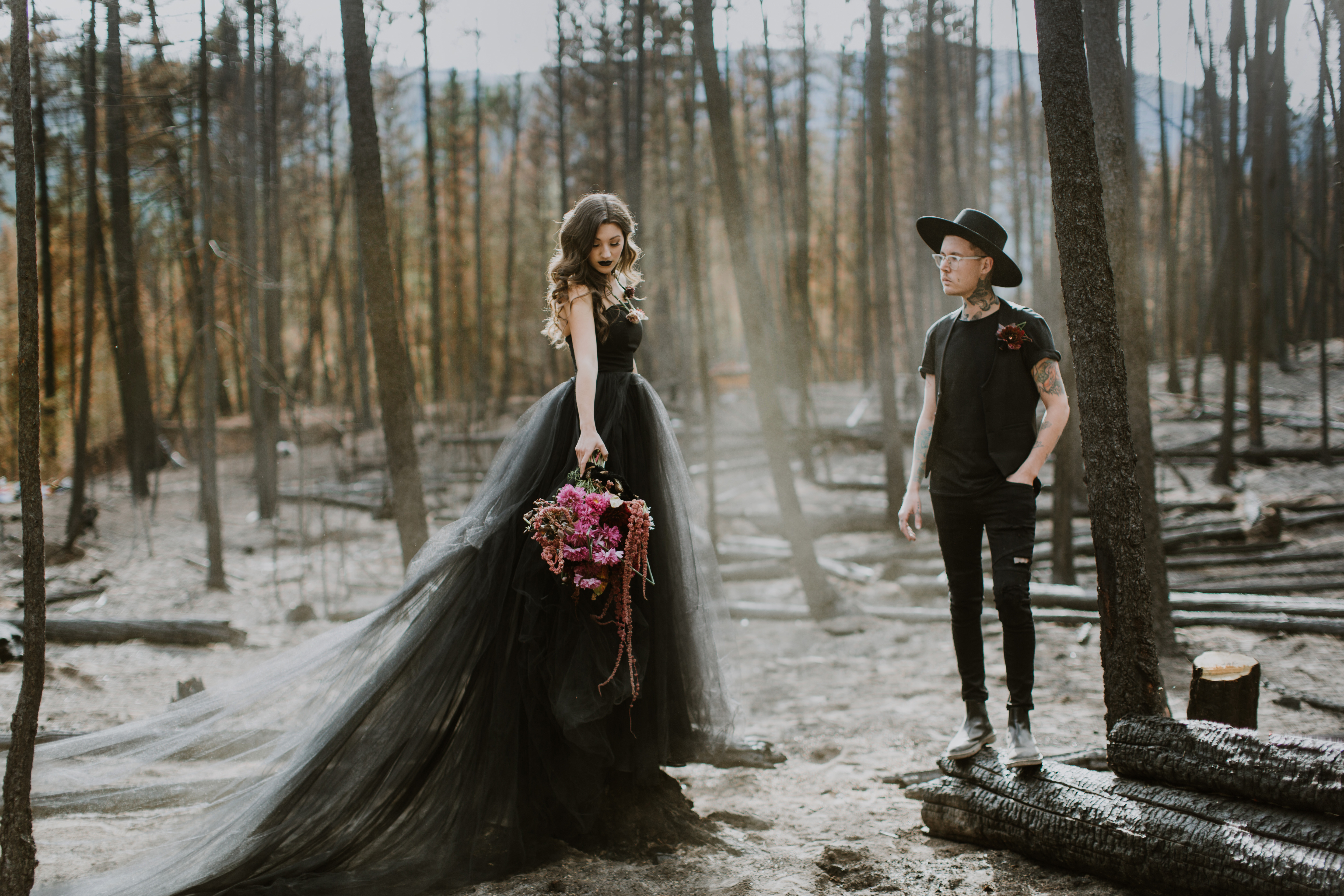 31 Oct

Styled Shoot | LOVE + DEATH: Elopement of a Modern Witch

It's Halloween today and we are absolutely THRILLED to announce that our LOVE + DEATH Photoshoot has been featured on Green Wedding Shoes!!! Eeek! You can see their blog post here.

Inspired by the massive destruction caused by the wildfires this summer in western Canada and United States, our shoot is an homage to the rebirth that comes from an end, a death. Love will prevail in a world that seems to be burning and flooding but in this incredible destruction there is new life, hope and new love. We set our story in the burned-up woods in Joe Rich, just outside of Kelowna, BC – a location that was on fire less than a month ago.

We wanted this shoot to be dark like the charred woods we were setting in and magical like new love. The flowers were a mix of dried and fresh, signifying the end and the beginning. We chose to work with a real couple, rather than models, a couple who are in love because this was such an important element to our shoot, incredible, beautiful, powerful love. We dressed our bride in a long black dress and real skull necklace, it was important she appear as a dark goddess, not evil but dark and powerful complemented by her man in black.

The furniture and tableware were a mixture of thrifted items and new, not only is this part of our ongoing style but also a symbolic homage to recycling of life and new beginnings. The cake design was created with magic in mind, and incorporated the woods in the design with sticks and in a darker tone. The stationary was done simple and dark to compliment our table of magical objects; pendulum, smudge stick, prism and crystals. Our dining table was decorated with cheesecloth runners we hand dyed, stick placemats, obsidian and fluorite crystals with dried and fresh flowers scattered throughout – we love incorporating nature into our tablescapes! The rock circle was created with foraged stones from these woods as the location for our handfast ceremony. We modeled our rock circle after another circle we found much farther into the woods and were inspired by the mystery of its existence in the middle of nowhere. It was important to us that this ceremony felt ritualistic and filled with all the love magic.

The shoot itself was truly an adventure as we discovered bones and waded through piles of ash and holes in the forest floor from burns. The charcoal trees we brushed up against would leave black marks all over us and by the end of the shoot we were all covered head to toe in soot. Little chipmunks happily dance around us and it really drove home the fact that this forest would grow again, new life has already started and in life there is love.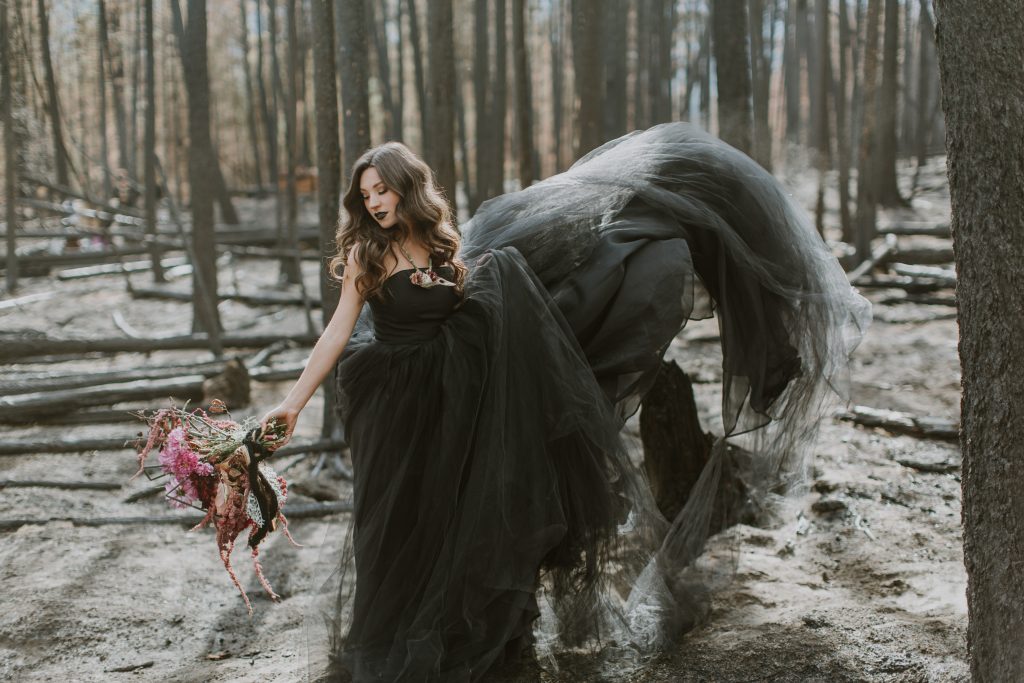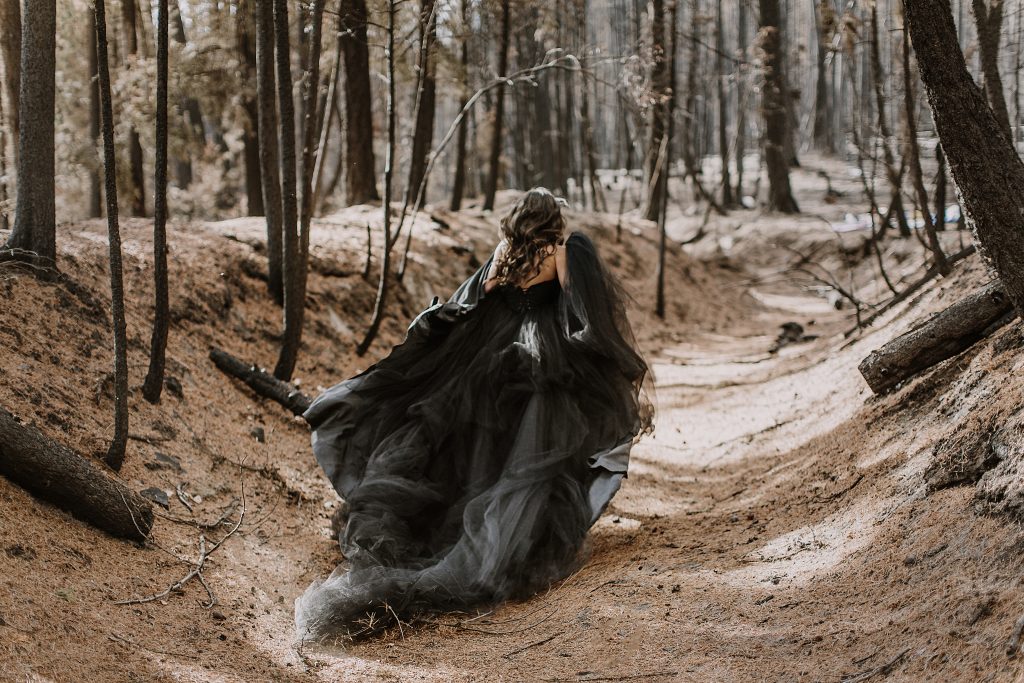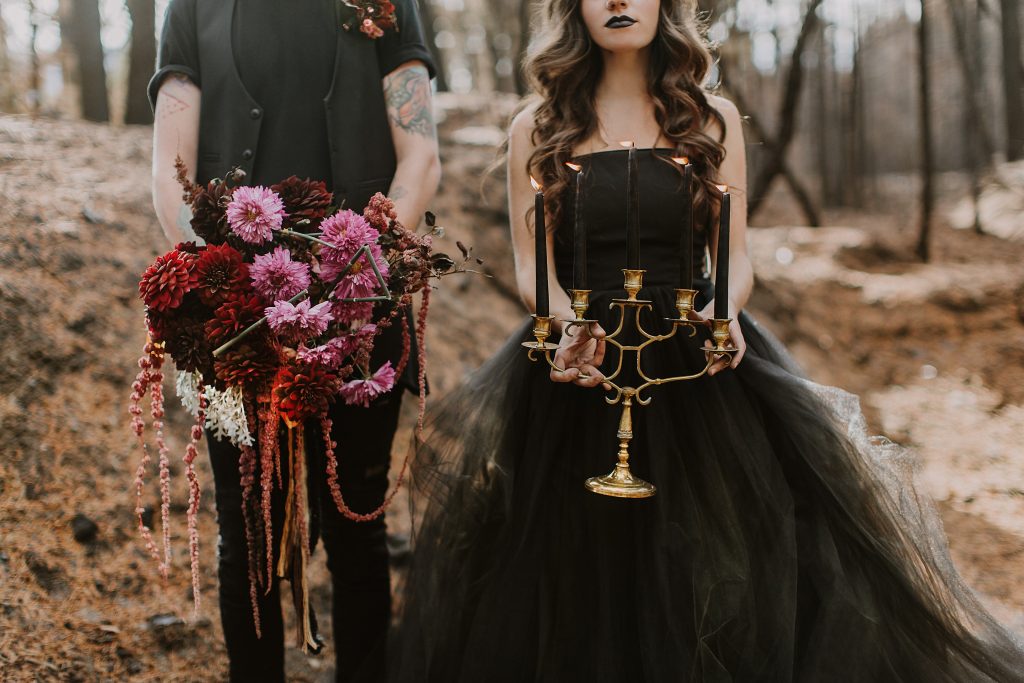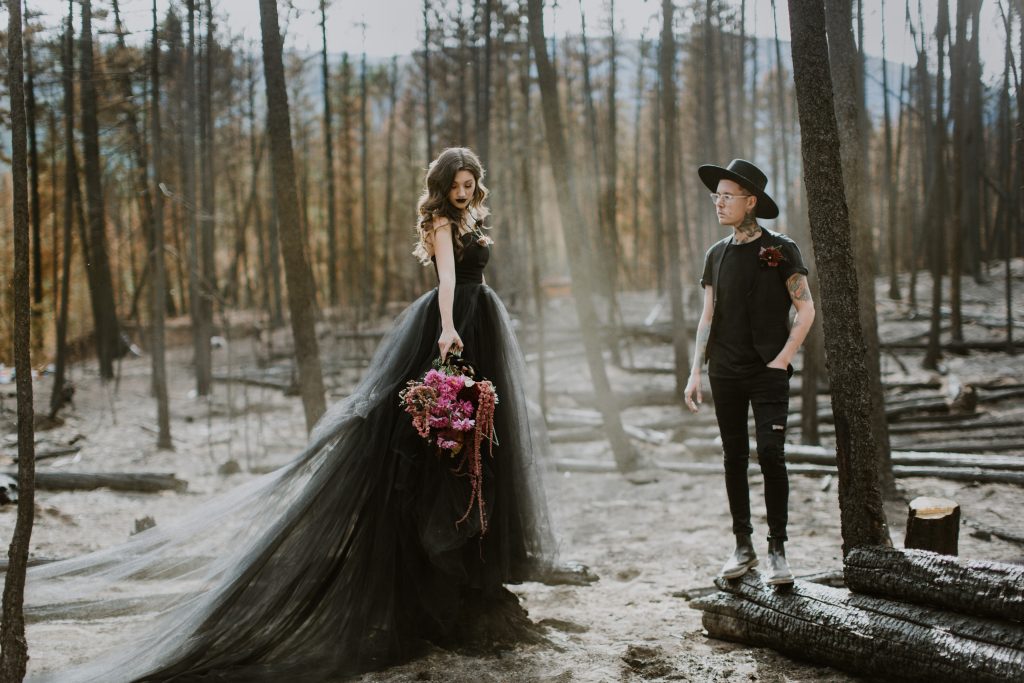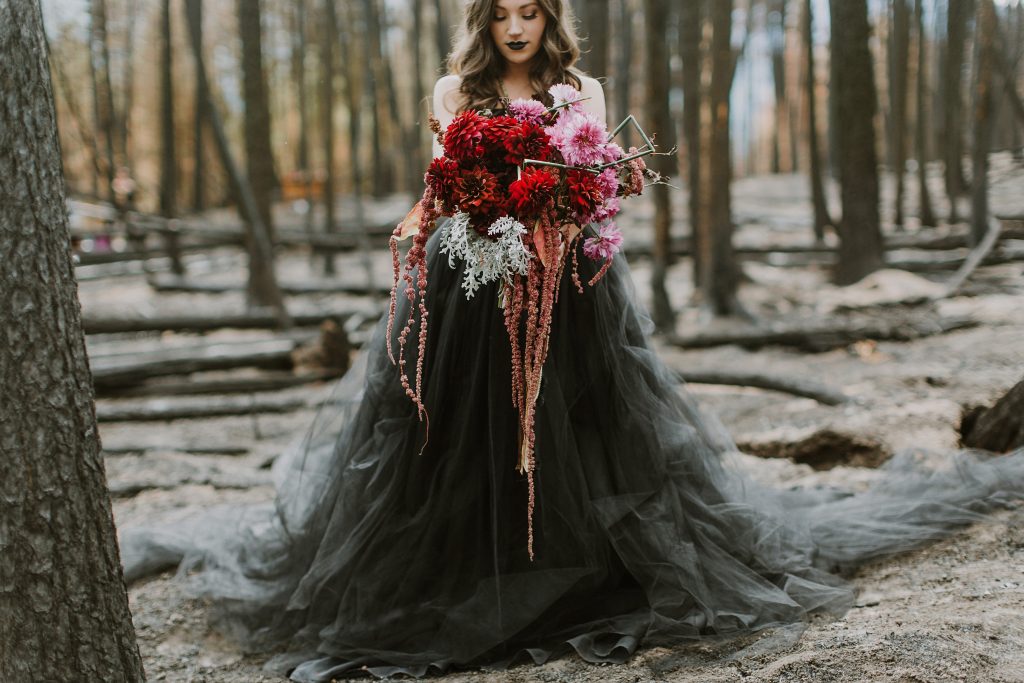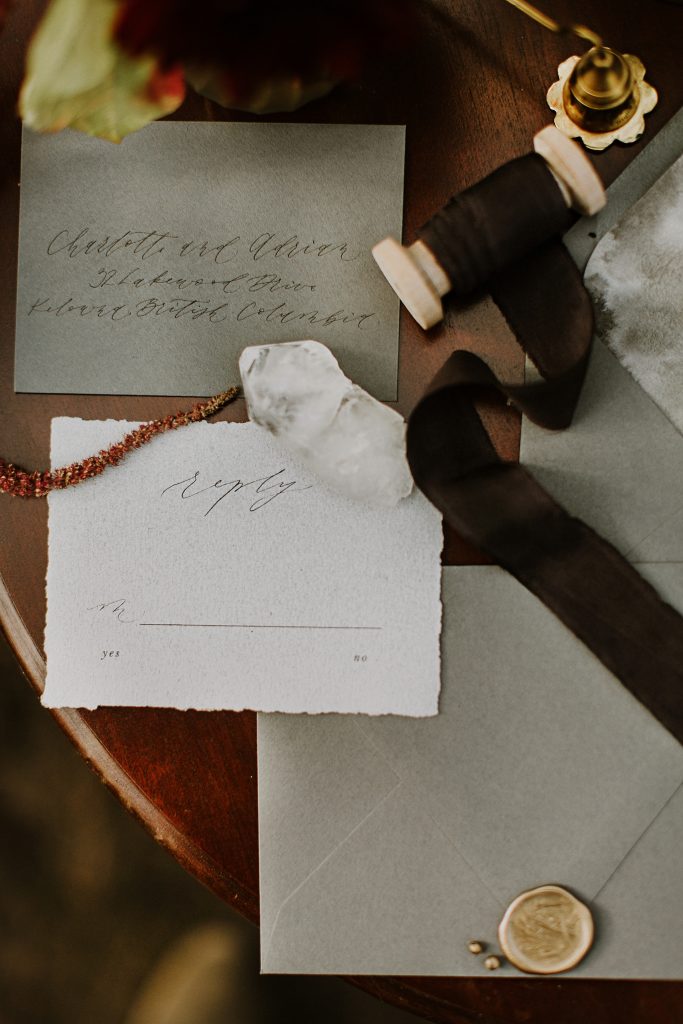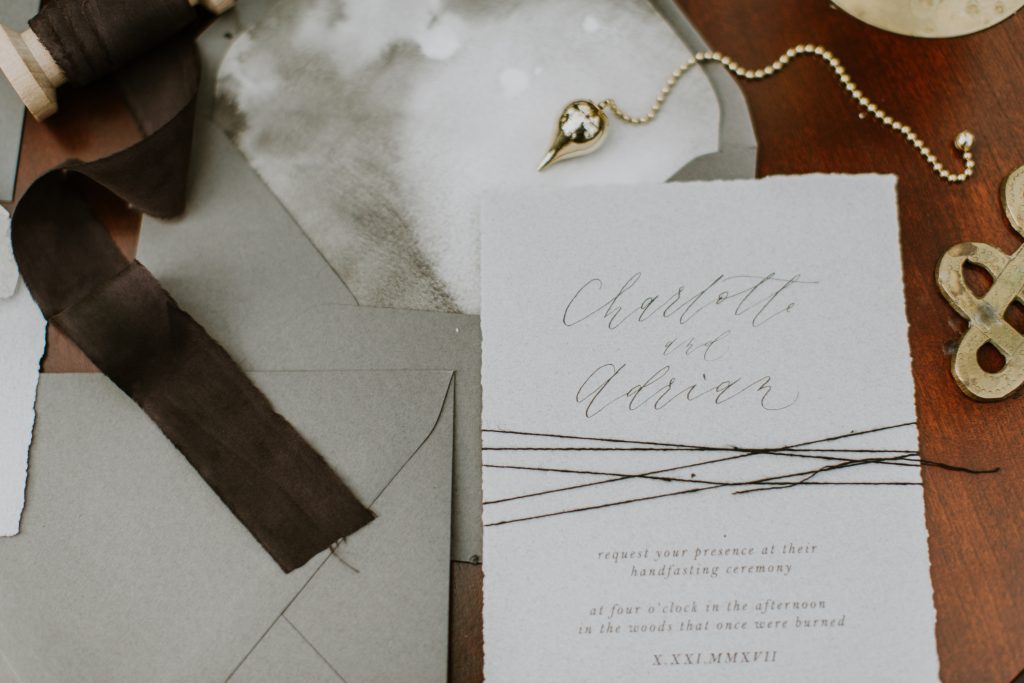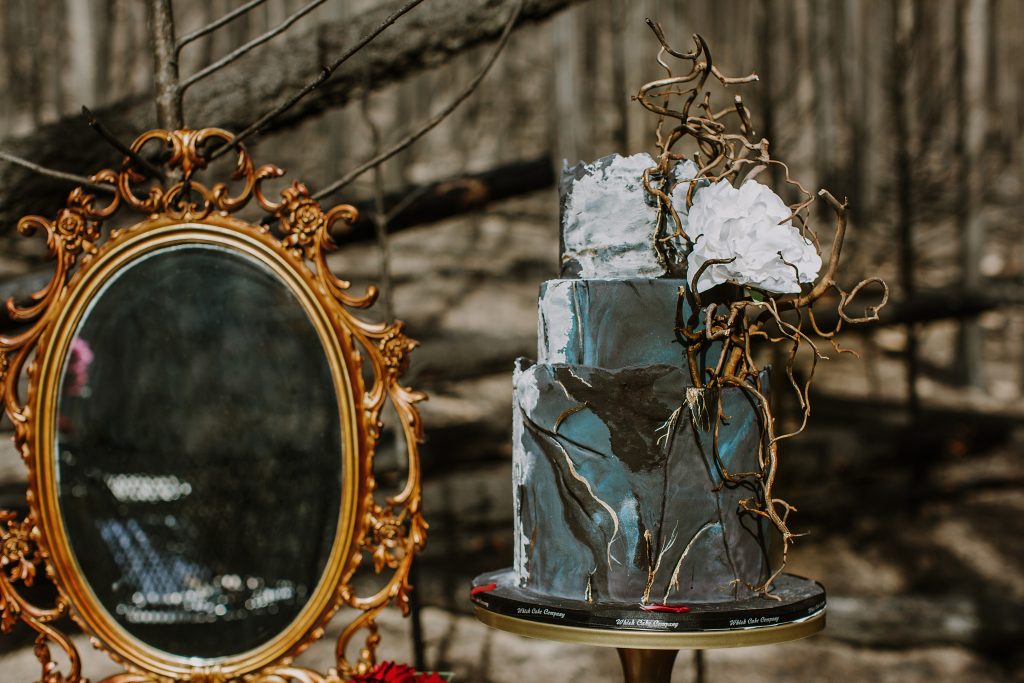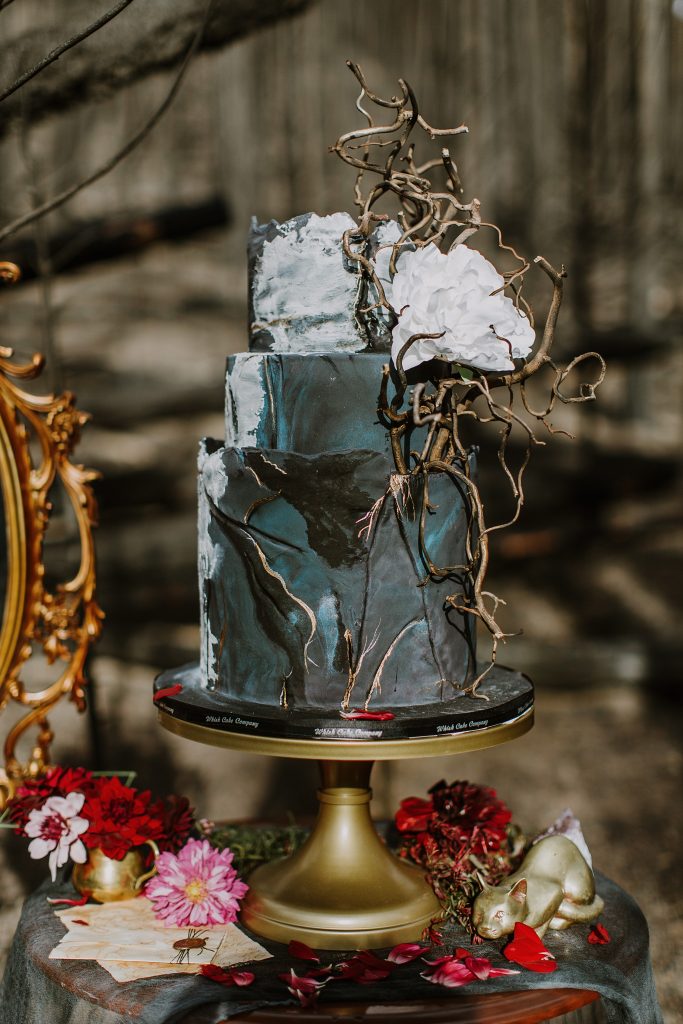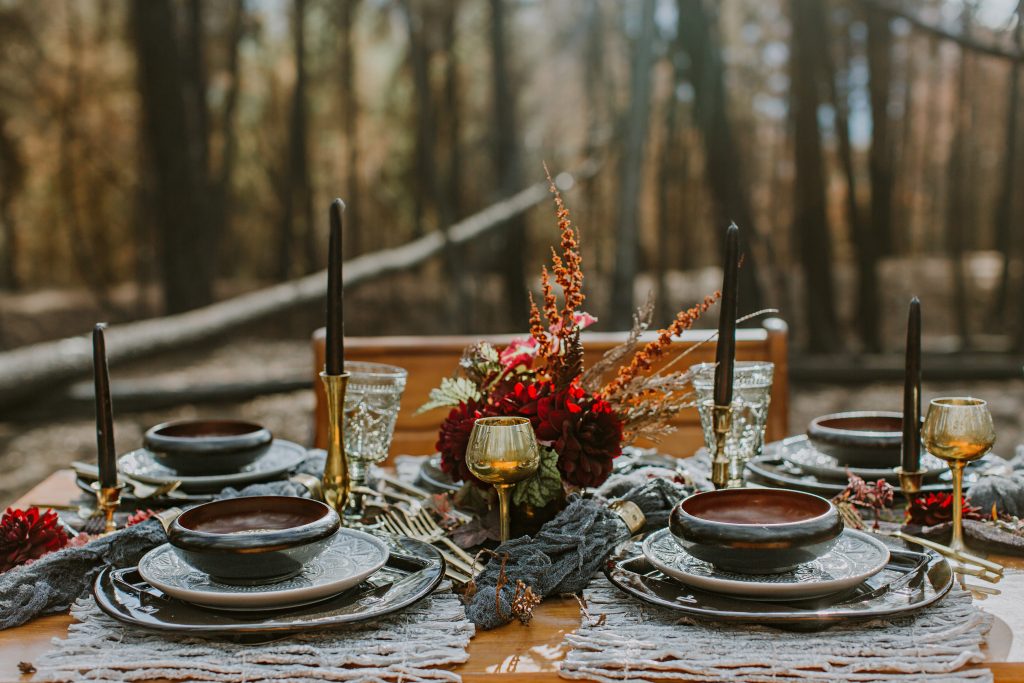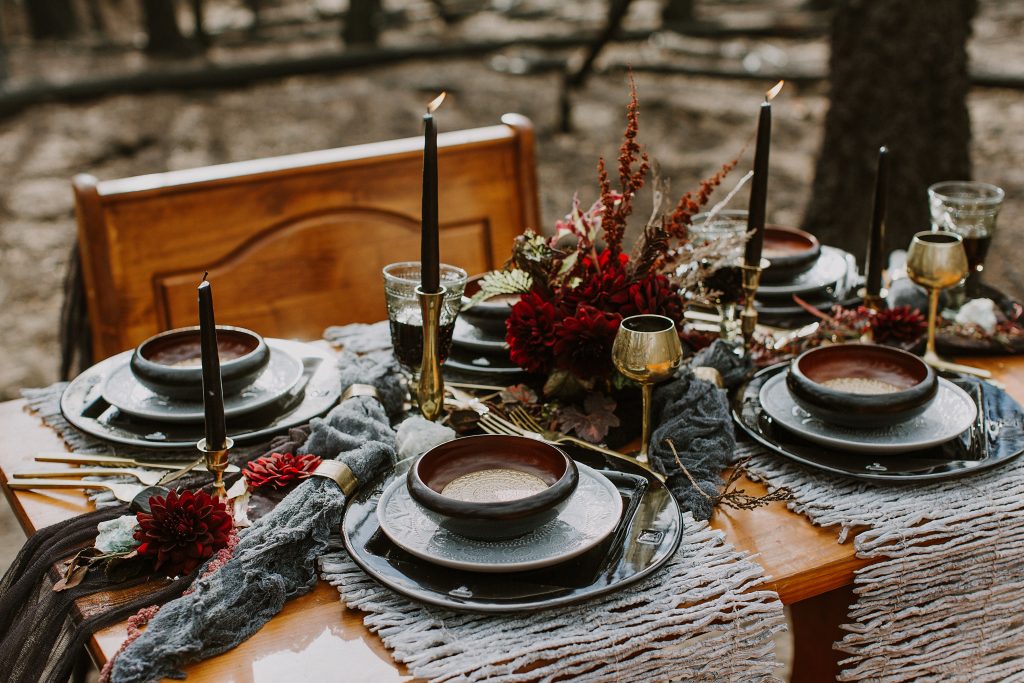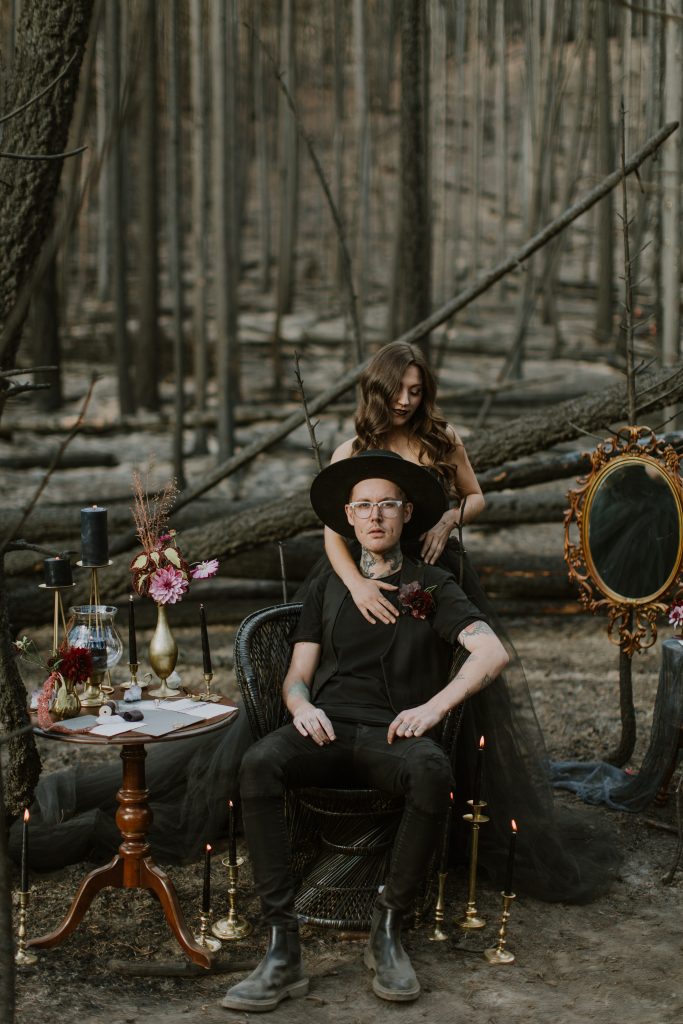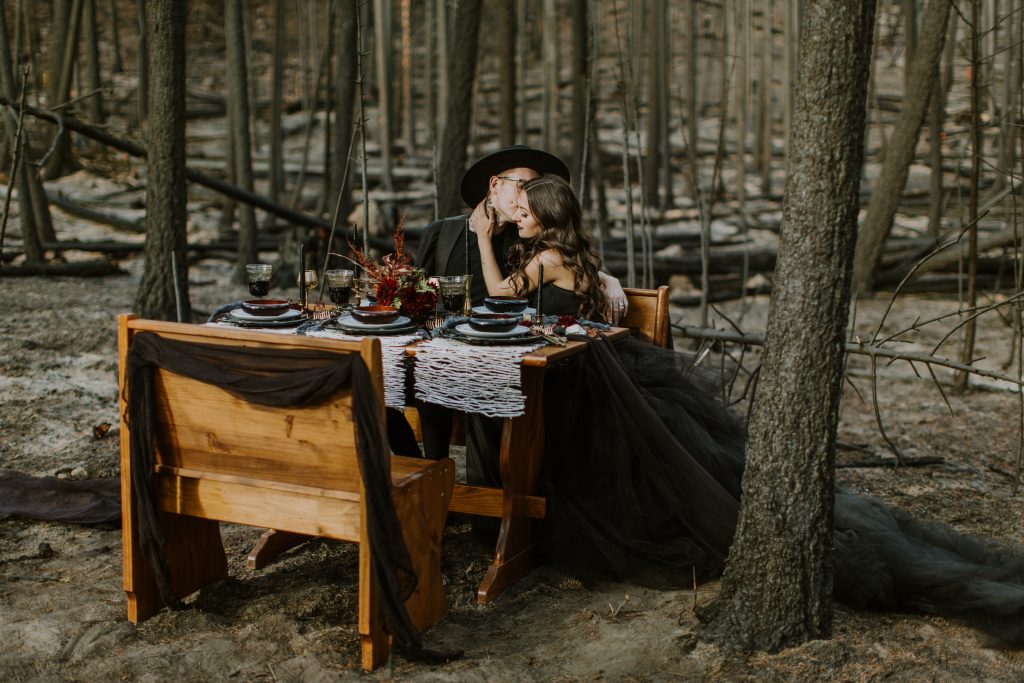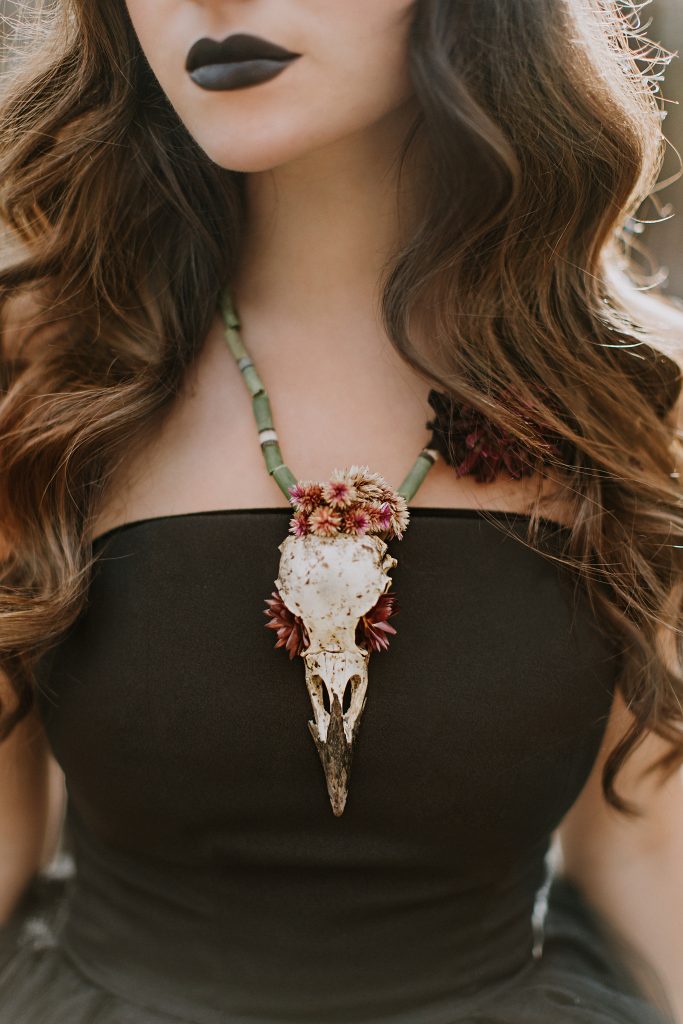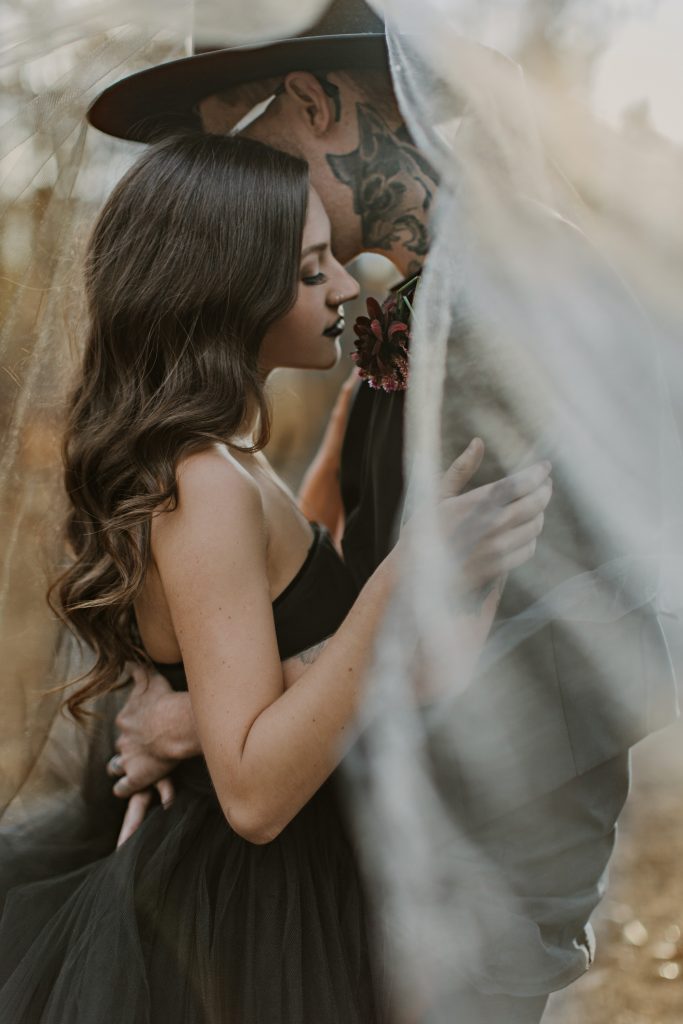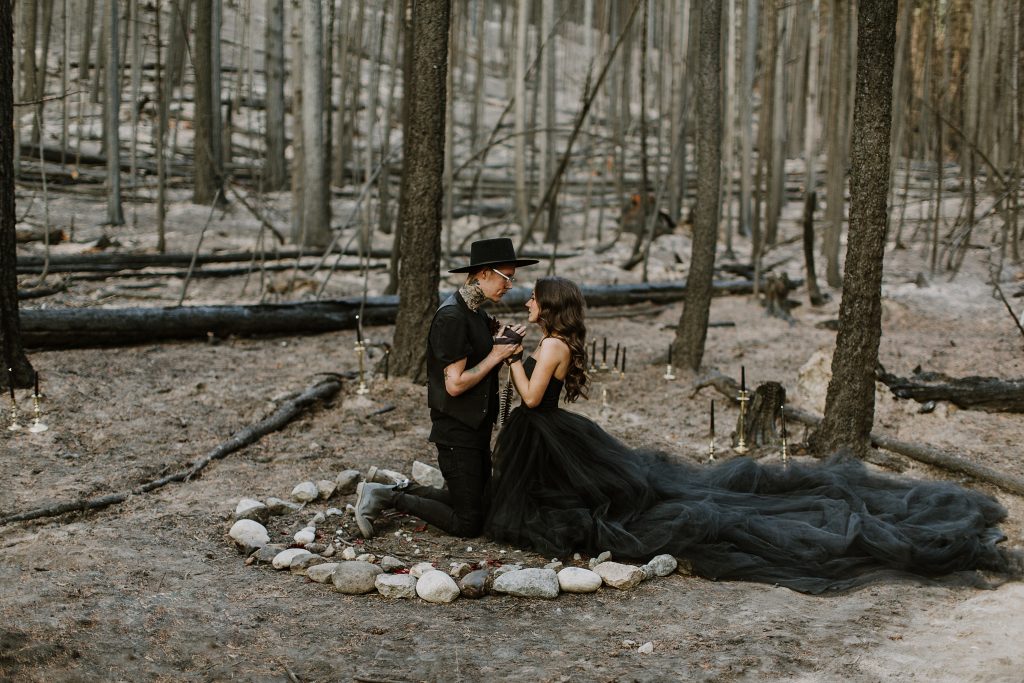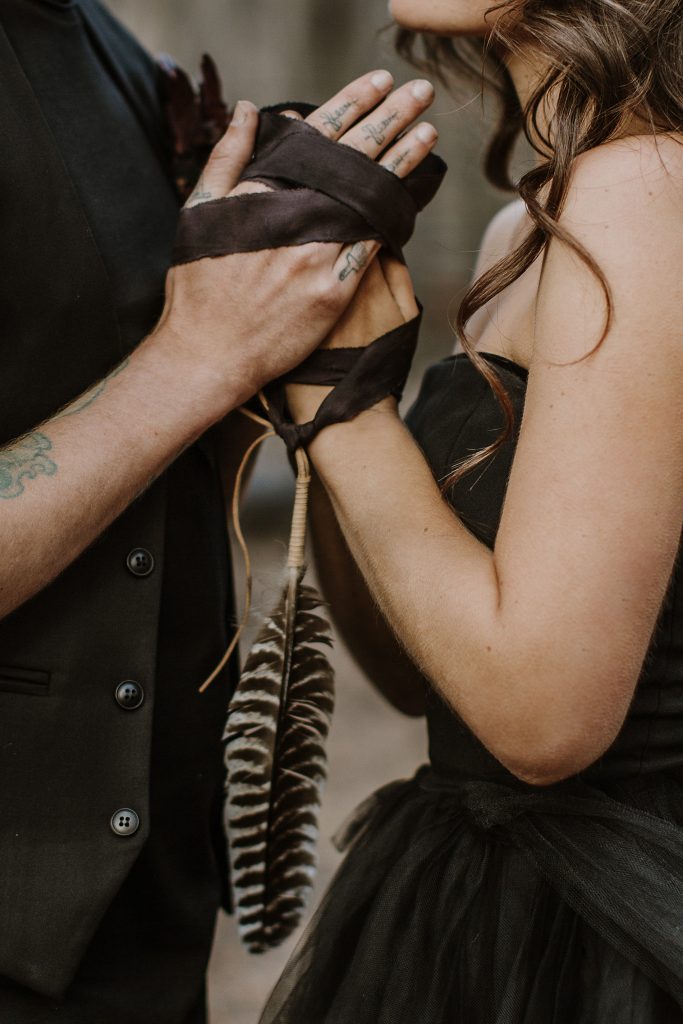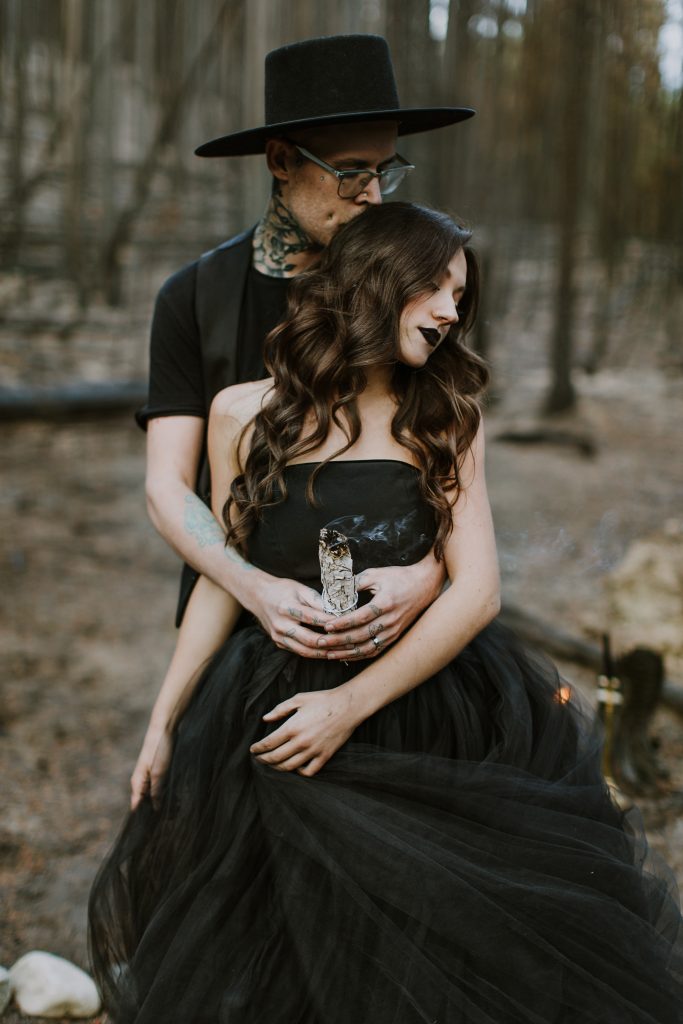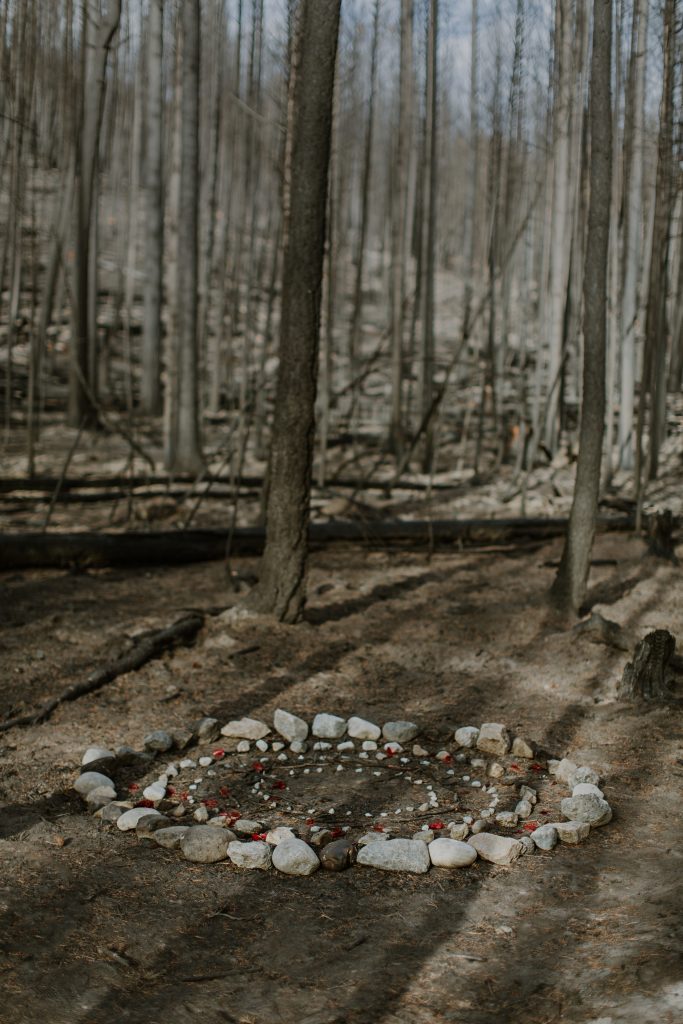 Styling + Planning – Dreamy Wedding + Event Planning
Photography – White Willow Photography
Florals – Blue Sage Farm
Cake – Whisk Cake Company
Dress – French Knot Couture
Models – Simone Dutz + Clay Castles
Flat + Glassware – All Occasions Party Rental
Make-up + Hair – Missy MacKintosh
Stationary – Wolf + Wander Calligraphy